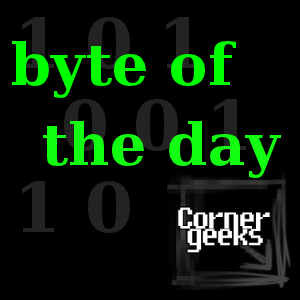 Download link: Introducing the byte of the day (mp3)
We are adding another show to the podcast line up to give quicker technology news updates and just provide a small snippet of information. We are gearing this more for current news items and events by summarizing them in under 5 minutes.
Audioboo is being used as the backend as it allows quick mobile uploads from any device supported. Due to that, it will take some time to integrate it properly with the website so the best way to follow is just to subscribe to the Byte of the Day feed or follow us on Twitter where it should auto tweet the podcast.
P.S. I know that the date says 19th September which was the day I recorded the introductory episode which was needed for the iTunes feed. Also it seems that Audioboo auto-tweeted the episode that day but am only officially launching it now (i.e. some episodes to come very soon) =)