So today was the launch of the iPad 2 in Brunei and @mfirdaus and I managed to do a bit of live streaming coverage. I got there just before 9am and noticed that there already was a queue of about 10 people but soon after that when the AV staff arrived on the scene they put up a proper queue with queue posts and a with a nice little sign.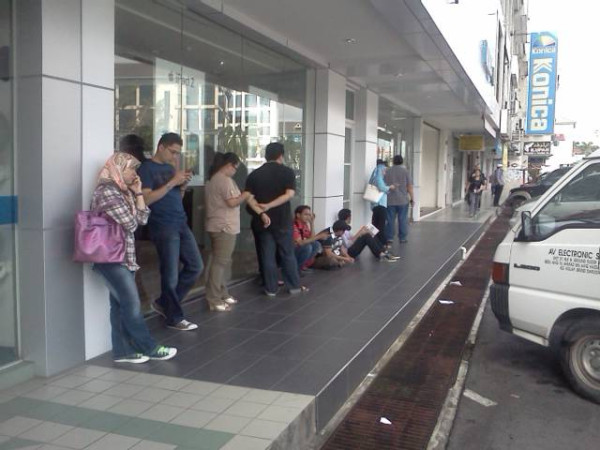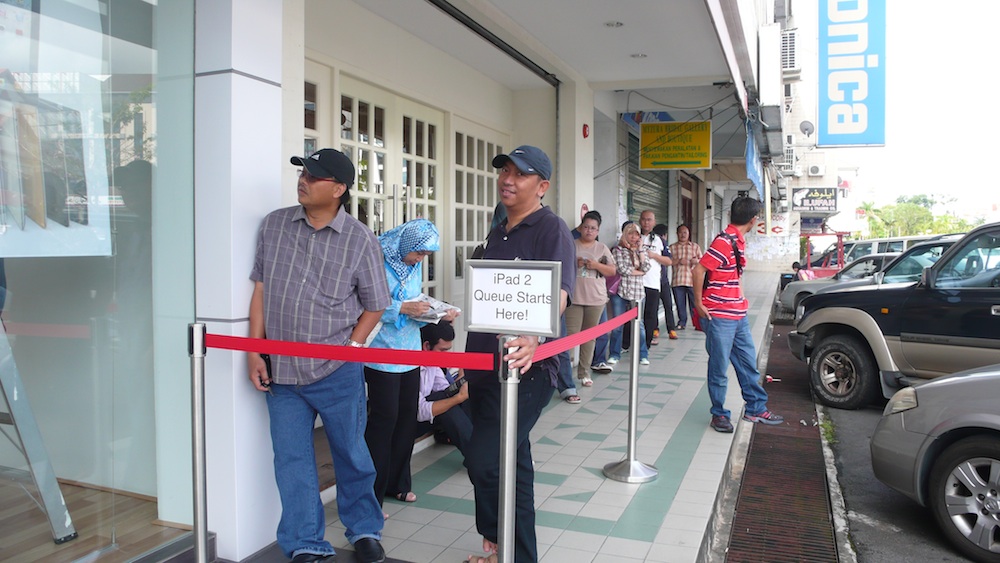 I asked the AV staff on hand about how many units they have, and was told "alot" and not to worry. But sadly about 15 minutes after that @JustCinful went in to get hers, but was told that there were no more 3G models in stock and could only pre-order. She was about 50th in the queue, so there weren't that many people before her. I honestly wish AV gave a specific number of units rather than a vague terms like "a lot".


Above is a Photosynth panoramic image at 10:08am after the first batch of 20 went in.
At about 3:30pm after recording a uploading the video and did some other recording, I went to AV and they still had Wi-Fi models in stock. Final prices are below and contact AV on Facebook, Twitter (@ave_brunei) or call them at +673 223 7650 (Kiulap) / +673 245 6436 (Mall)
iPad 2 Wi-FI
16GB: B$668 / B$696 (Cash/Normal)
32GB: B$798 / B$832 (Cash/Normal)
64GB: B$928 / B$967 (Cash/Normal)
iPad 2 Wi-Fi + 3G
16GB: B$848 / B$884 (Cash/Normal)
32GB: B978 / B$1019 (Cash/Normal)
64GB: B$1108 / B$1155 (Cash/Normal)
Check out the edited live coverage video below